Crafts & Drafts: Weaving Willow Spirals with Dan Brockett
November 3 @ 6:00 pm

-

9:00 pm
Learn how to weave a modified corn dolly with willow.
Crafts & Drafts Workshop
Date: November 3, 2023
Time: 6pm-9pm
Description: In this class you will learn how to weave a modified corn dolly with willow. This spiraling form was traditionally woven with straw in pagan cultures as part of their harvest customs. We will explore several different ways to start and end the weave, as well as all of the different forms that can be created. Finished pieces can become a hanging ornament, a small tabletop curiosity, keychain, etc. There will also be the option to weave around an object.
Tuition: $40
Materials: All materials will be provided
Location: Contemporary Craft – 5645 Butler St., Pittsburgh, PA 15201
Crafts & Drafts: Participants must be 21 years of age or older. Beer and lights snacks will be provided.
Cancellations and Refunds: Workshop cancellations are decided three business days before the start date. If workshops must be cancelled due to insufficient enrollment, the entire class fee will be refunded through Eventbrite, or you may leave your workshop fee in your Contemporary Craft account for future workshops.
Refund Policy: Student refund requests must be made at least three business days before a class begins. There will be a $25 cancellation fee. No refunds will be given without three-business days notice. Processing of refunds takes approximately three weeks.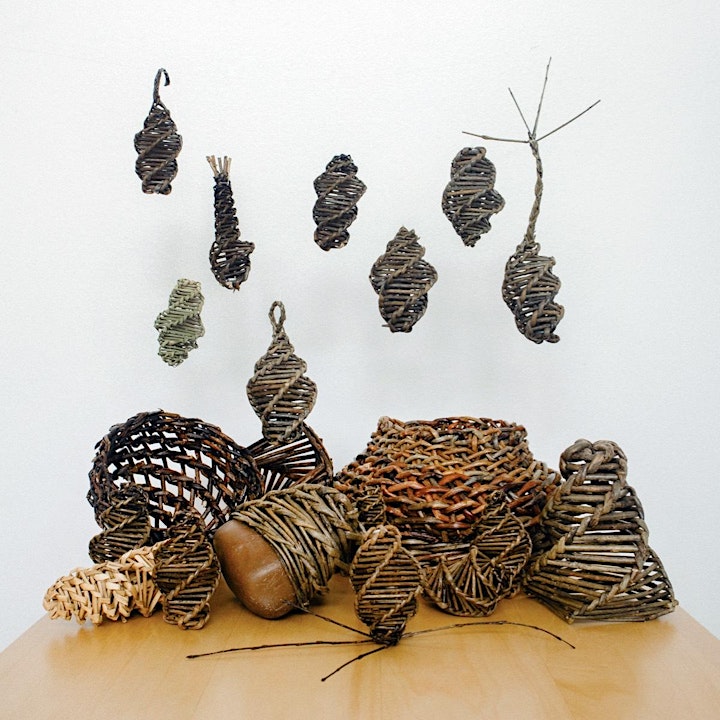 About the Artist
Dan Brockett creates handwoven baskets from willow grown on his 12 acre property, Foggy Blossom Farm, in Leechburg, PA. He began weaving in 2018 and has primarily focused on traditional techniques including stake and strand, Zarzo, and rib-style weaves. As a grower turned self-taught artist, there is an element of companionship with, and reverence for, his materials that permeates every project. From choosing the willow varieties he plants to eventually harvesting and selecting each rod for a specific basket, Dan's desire to be in relationship with all aspects of his craft is the driving force behind his work.