Weave a Lot with a Little (Loom) with Jamie Boyle
March 5, 2022 @ 10:00 am

-

1:00 pm
This workshop will introduce participants to weaving on a small, portable frame loom.
3-Hour Workshop
Date: Saturday, March 5, 2022
Time: 10am-1pm
Description: This workshop will introduce participants to weaving on a small, portable frame loom.
We will cover the basics of setting up the loom (dressing the loom with a warp and preparing it for weaving). Participants will gain experience with basic weaving and introductory tapestry techniques. Additionally, we will try some weaving techniques that add texture and dimension to our work. And, before we part ways we will talk through options for finishing the work and removing it from the loom, (to make way for another weaving!).
While the goal of this workshop is the creation of a woven sampler, participants will leave the session with ideas toward ways they might plan and design a future project. No experience is expected and all materials and tools will be provided.
Tuition: $55 + $35 materials fee
Materials: All materials will be provided. Students will go home with a frame loom and all of the tools necessary to continue weaving.
Location: Contemporary Craft (5645 Butler St., Pittsburgh, PA 15201)
COVID-19: In accordance with current CDC guidance – we are recommending all visitors wear a mask. Please note that the recommendation applies to teaching artists, resident artists, students and guests attending events taking place at CC.
Cancellations and Refunds: Workshop cancellations are decided three business days before the start date. If workshops must be cancelled due to insufficient enrollment, the entire class fee will be refunded through Eventbrite, or you may leave your workshop fee in your Contemporary Craft account for future workshops.
Refund Policy: Student refund requests must be made at least three business days before a class begins. There will be a $25 cancellation fee. No refunds will be given without three-business days notice. Processing of refunds takes approximately three weeks.
If you require accessibility accommodations, please let us know by calling 412.261.7003 and we are happy to assist you.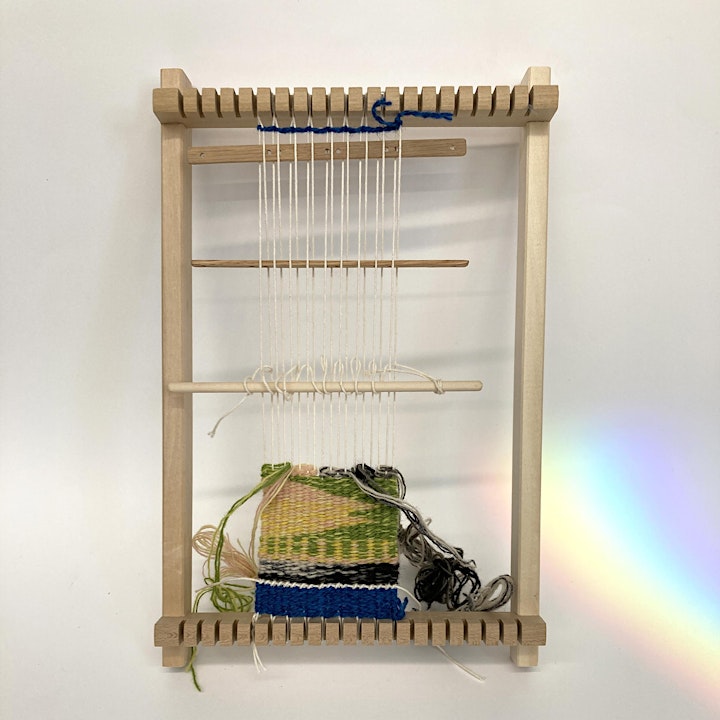 About the Artist
Jamie Boyle is an artist who works with a variety of weaving and fiber techniques. She received a BA in Studio Art and Art History from the University of Pittsburgh and an MFA in art, with an emphasis in sculpture, from The Ohio State University. Her first weaving teacher was artist Ann Hamilton, in whose studio Jamie worked for several years after completing her graduate studies. Subsequently, after moving to New York City, Owyn Marisol Ruck, Kira Silver, Isa Rodrigues, Kelly Valetta, and Jose Picayo taught Jamie how to use a floor loom as a tool for weaving. (An aside, Jamie thought she would move to New York and build a career in performing arts; instead—or along the way—she became a weaver!) She has had the great honor of sharing her love of weaving with communities of learners at the Park Slope Center for Successful Aging, the National Council of Jewish Women NY Lifetime Learning Center, The Museum of Arts and Design, and the Textile Arts Center, among others. Jamie has participated in artist residencies at the Textile Arts Center, (Brooklyn, NY); the Museum of Arts and Design, (New York, NY); and through the SU-CASA program administered by the Brooklyn Arts Council. Currently, she is an artist-in-residence in the fibers studio at Contemporary Craft.