VIRTUAL: Needle Felted Lady Slippers with Kari Roslund
October 18, 2022 @ 6:30 pm

-

8:30 pm
Part of our Flower of the Month series, this workshop is presented in partnership with the Botanic Garden of Pittsburgh.
VIRTUAL Workshop
Date: Tuesday, October 18
Time: 6:30pm-8:30pm
Series: This workshop is part of our Needle Felted Flower of the Month series. To see all of the other flowers and to register for more than one workshop in the series (the more you take, the more you save!), click here.
Description: In this needle felt painting workshop, students will be taken step by step through the process of creating a 4" x 6" fiber painting of Lady Slippers. This workshop is open to all skill levels and will cover various tips and tricks for shaping, layering and blending fiber to create a small botanical collection.
Fiber artist, Kari Roslund, will guide you through the needle felting process while a Botanic Garden educator provides additional facts and information. A perfect blending of art and science!
How it Works: Contemporary Craft is thrilled to be partnering with the Botanic Garden of Pittsburgh to present this Virtual Needle Felted Lady Slippers workshop over Zoom.
The workshop begins with instruction on needle felting your flower. Once you are underway with your project, an educator from the Botanic Garden will share wonderful insights about the flower you are making. Then we will rejoin our instructor, Kari, who will help you finish your Flower.
Tuition: $40 + Materials
Materials: Kari has put together a specific materials kit for the Lady Slippers for $20. Kits may be picked up at Contemporary Craft (5645 Butler St., Pittsburg, PA 15201) or you can have your kits shipped to you for an additional fee of $10.
In addition, if you are new to needle felting, you will need a Starter Kit with two large, medium and small felting needles, foam or refillable stab bag for working surface, Sewing needle, and a leather finger cot. If you need the starter kit, make sure to select the appropriate option at checkout. Starter Kits are $10. If you have experience needle felting and already have these supplies, you do not need to purchase the Starter Kit.
Location: The comfort of your own home.
Cancellations and Refunds: Workshop cancellations are decided three business days before the start date. If workshops must be cancelled due to insufficient enrollment, the entire class fee will be refunded through Eventbrite, or you may leave your workshop fee in your Contemporary Craft account for future workshops.
Refund Policy: Student refund requests must be made at least three business days before a class begins. There will be a $25 cancellation fee. No refunds will be given without three-business days notice. Processing of refunds takes approximately three weeks.
If you require accessibility accommodations, please let us know by calling 412.261.7003 and we are happy to assist you.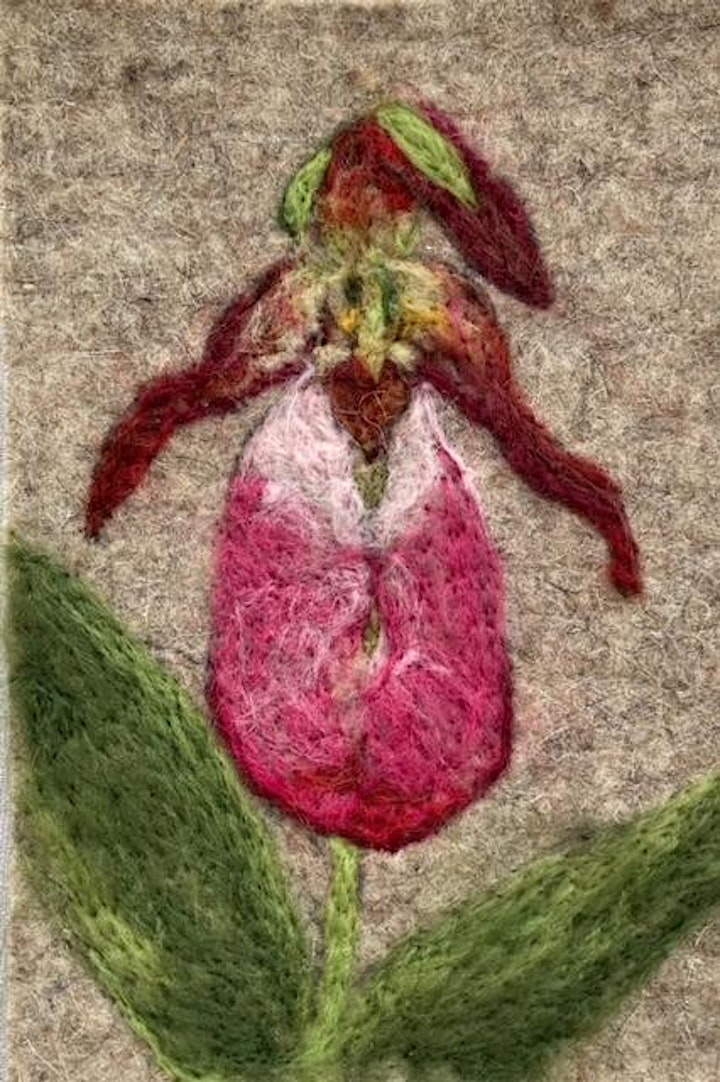 Some other examples from our instructor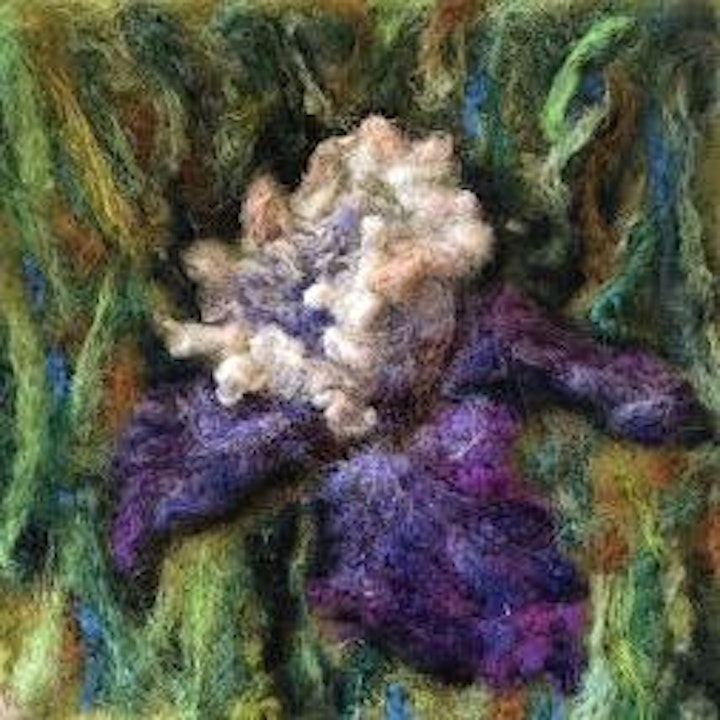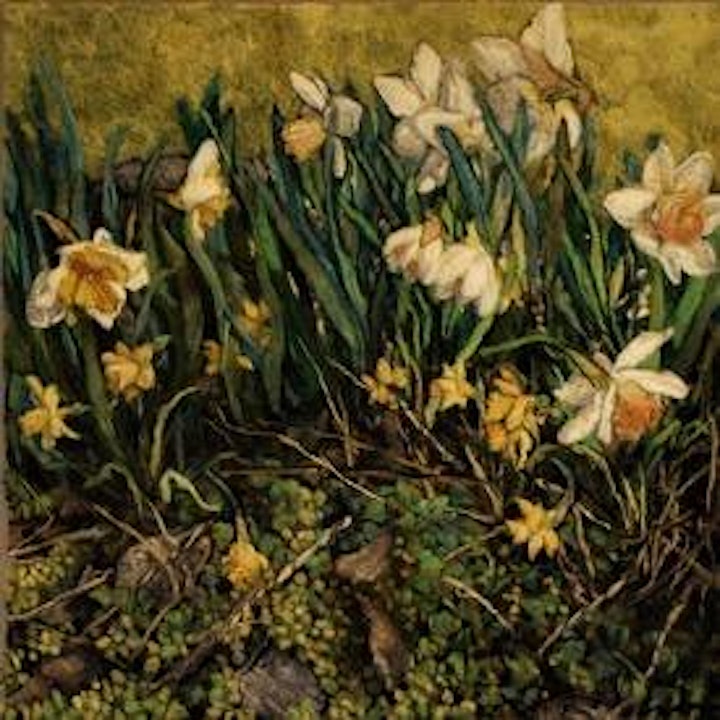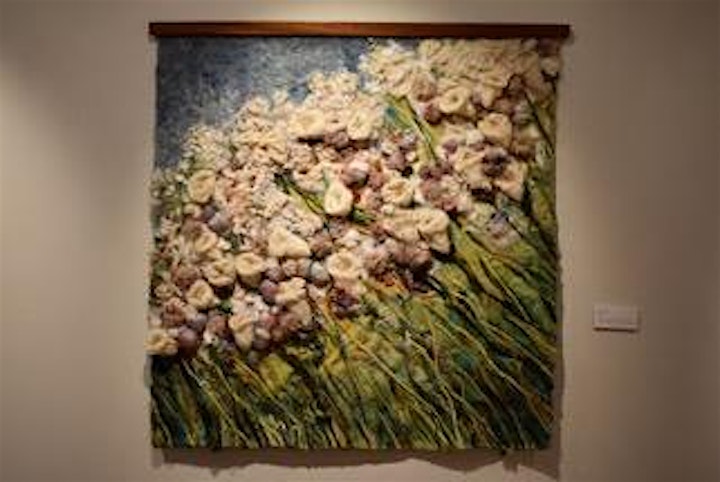 About the Artist
Kari Roslund discovered her love of fiber arts while raising a small herd of sheep in rural Pennsylvania. Although she received her BA in Studio Art from Lycoming College, she credits her education in fiber to other wool growers and fiber enthusiasts she has met as she moved throughout Pennsylvania and New York. In 2020 and 2021, she was awarded the Individual Artist Decentralization Grant from the New York State Council of the Arts and New York Foundation for the Arts for two projects that focused on examining regions and communities through sourcing her materials from a specific area. Over the past few years, she has exhibited in shows throughout Pennsylvania, Ohio, and New York, including The Gold Standard of Textile and Fiber Art at the Westbeth Gallery in New York, New York.
Presented in partnership with the Botanic Garden of Pittsburgh