Urban Spirit with Jane Pelliciotto
June 25 @ 10:00 am

-

June 26 @ 5:00 pm
Part of POP! – Perspectives on Polymer
Part of POP! – Perspectives on Polymer
2-Day Workshop
Date: Saturday, June 25-Sunday, June 26
Time: 10am-5pm each day
Description: The urban environment is a vast trove of inspiration for your polymer clay endeavors—from industrial sites to cracks in the sidewalk to the patterns in a building's facade.
In this workshop, we'll focus on the basics, such as color theory and mixing, proper curing (baking) methods, tools, finishing and findings. But we'll also focus on design principles, including rhythm, scale, contrast, balance and more—the building blocks to a successful piece of wearable art.
Participants will gain a better understanding of how to translate what they see into something new and different. This is an invitation to investigate and document your surroundings prior to the workshop. Armed with photos or physical materials to guide your designs, we'll explore what inspires you and why, and how we can manifest what you see through color, texture, form and line.
Materials: A materials list will be provided.
Tuition: $225
Want to combine this 2-day workshop with a 3-day workshop on Monday-Wednesday of POP! and receive a discount? Click on the green "Register" button above to see all of your options and read more about POP! below.
Location: Contemporary Craft (5645 Butler St., Pittsburgh, PA 15201)
COVID-19: In accordance with current CDC guidance – we are recommending all visitors wear a mask. Please note that the recommendation applies to teaching artists, resident artists, students and guests attending events taking place at CC.
Refund Policy: Student refund requests must be made at least two weeks before a class begins. There will be a $50 cancellation fee. No refunds will be given without two weeks notice.
If you require accessibility accommodations, please let us know by calling 412.261.7003 and we are happy to assist you.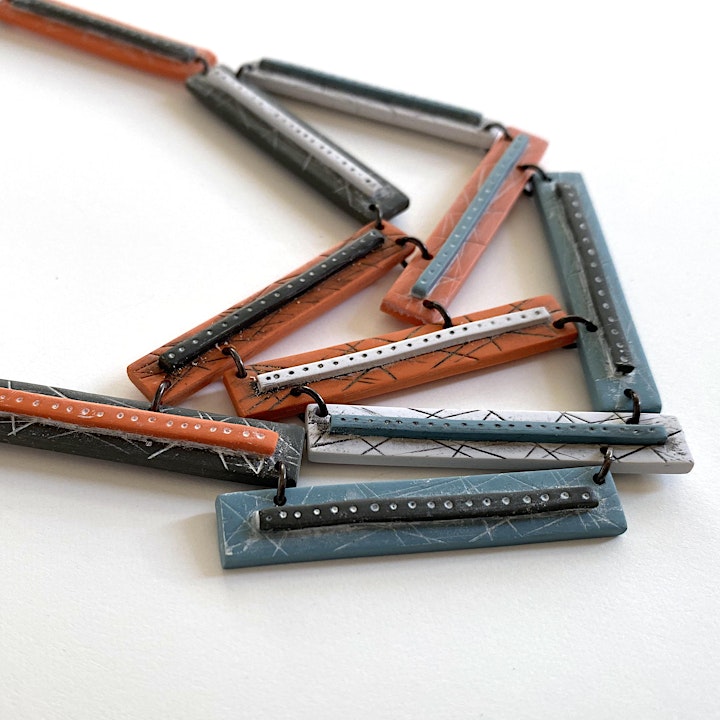 About the Artist
Jane lives in Portland, Oregon, where she juggles designing and making jewelry with running her graphic design business. An east coast native, she moved to the west coast in 2001 in search of mountains, the sea, great food and an abundance of creativity. Oddly enough, when she's not blending polymer clay, she teaches people to make pasta.
Jane creates playful, modern, mixed-material jewelry for people who love good design. She is intrigued by the small and intimate nature of jewelry, and the unspoken connection between maker, wearer and viewer. Any material is fair game, which fosters a "beginner's mind" attitude—always learning, questioning and playing.
Using simple tools and traditional techniques, Jane fabricates each piece of one at a time. Her process includes sketching, making paper models, creating computer-drawn templates, or combining scrap pieces that have accumulated in her studio. Mistakes are her favorite teacher.
Her work can be found in juried craft shows, galleries and exhibitions around the U.S.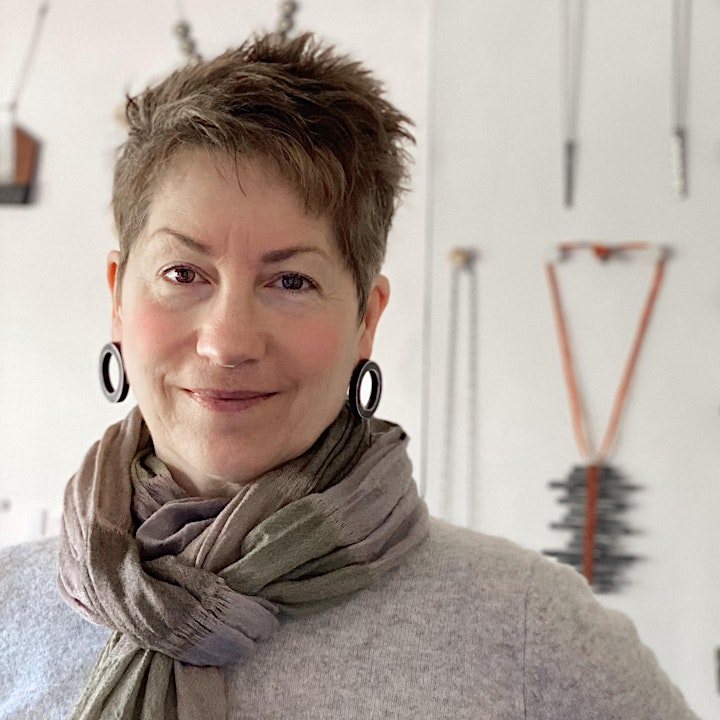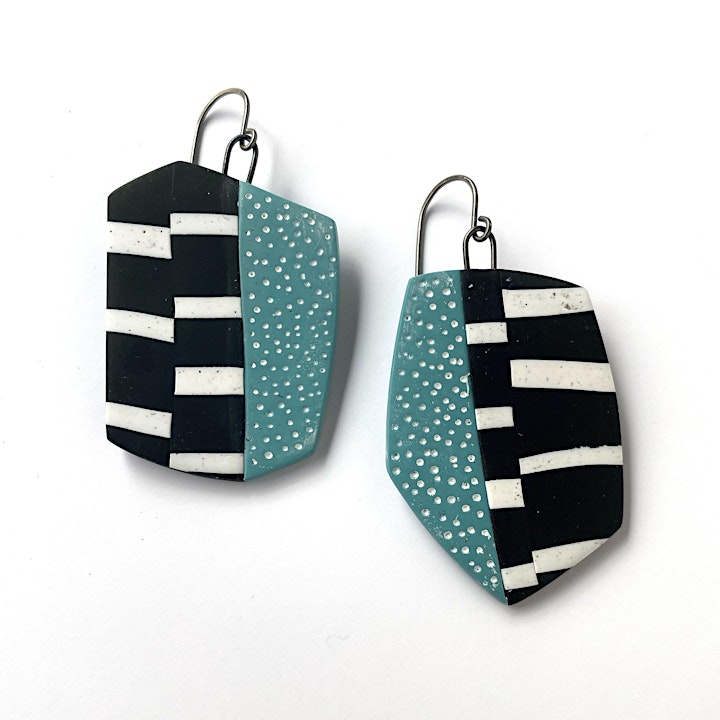 POP! – Perspectives on Polymer
This workshop is part of Contemporary Craft's POP! event. If you would like to combine this 2-day workshop with a 3-day workshop on Saturday and Sunday of POP!, there is a discount! You will see all of your registration options when you click the green "Register" button above. Here are the 2-day workshop options:
Small Sculpture and Installation Exploration with Laura Tabakman
All workshop registrations include access to POP!'s virtual content. All virtual programming will be streamed in Contemporary Craft's Studios in the evening so you can stay and watch with your fellow workshop attendees. You can read more about the virtual presentations and presenters here.
All students and the general public are invited to attend our POP! Opening Celebration on Saturday, June 25, from 6pm-8pm at Contemporary Craft.