Sterling Silver Findings with Sarah Jane Sindler
May 21 @ 10:00 am

-

5:00 pm
Make your own findings to complete your jewelry entirely by hand!
1-Day Workshop
Date: Saturday, May 21, 2022
Time: 10am-5pm
Description: In this one session workshop, students will learn to make assorted jump rings for use in the fabrication of basic findings, like toggle & hook clasps and earring hooks. Sawing, forming, soldering, finishing and polishing techniques will be covered in this class as well as drawing wire through a draw plate to reduce its gauge. Students will leave with a toggle clasp, hook clasp, two pairs of earring hooks, and one pair of earring posts.
Tuition: $95 + $40 materials fee
Materials: Students are encouraged to being safety glasses and/or magnification glasses to class. You can also bring your favorite hand tools like saw frames, pliers, cutters, needle files, and flexshaft burrs/accessories. As always, Contemporary Craft has these items available to students as well. All other materials will be provided.
Location: Contemporary Craft (5645 Butler St., Pittsburgh, PA 15201)
COVID-19: In accordance with current CDC guidance – we are recommending all visitors wear a mask. Please note that the recommendation applies to teaching artists, resident artists, students and guests attending events taking place at CC.
Cancellations and Refunds: Workshop cancellations are decided three business days before the start date. If workshops must be cancelled due to insufficient enrollment, the entire class fee will be refunded through Eventbrite, or you may leave your workshop fee in your Contemporary Craft account for future workshops.
Refund Policy: Student refund requests must be made at least three business days before a class begins. There will be a $25 cancellation fee. No refunds will be given without three-business days notice. Processing of refunds takes approximately three weeks.
If you require accessibility accommodations, please let us know by calling 412.261.7003 and we are happy to assist you.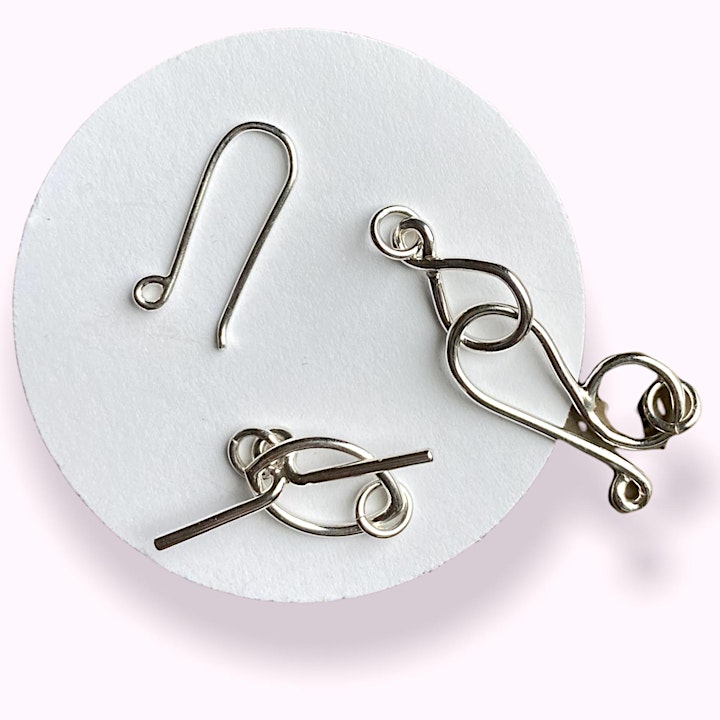 About the Artist
Sarah Jane Sindler is owner and designer of KING RELD. She is an avant-garde creator of custom jewelry and fashion wearable. KING RELD often curates meaningful experiential exhibits enhanced by performance and installation, and often, with collaborative works of other artists and designers.
She graduated with a Bachelors in Visual/Studio Arts and Environmental Creative Writing from Chatham University in Pittsburgh, PA. She has apprenticed under master jeweler Ira Helfer of David I. Helfer Jewelers in the Jewelry District in Pittsburgh. Sindler had been exhibited by the Carnegie Museum of Art and the Society of North American Goldsmiths, among others.