Spoon Carving with N. E. Brown
August 27, 2022 @ 10:00 am

-

1:00 pm
Learn how to carve a wooden spoon using the traditional hook knife tool.
3-Hour Workshop
Date: Saturday, August 27, 2022
Time: 10am-1pm
Description: Students will learn how to carve a wooden spoon using the traditional hook knife tool, the bandsaw, and sandpaper. We will cover hot to use a hook knife, how to read the grain pattern of wood to determine how to carve, how to map out a spoon on a block of wood, and how to create a spoon.
Tuition: $55 + $10 materials fee (plus an optional $35 materials charge)
Materials: All materials will be provided. The $10 materials fee covers the cost of the wood for your spoon. If you would like to keep the hook knife used to carve your spoon, select the ticket option with the additional $35 and you can take your tool home with you to continue carving!
Location: Contemporary Craft (5645 Butler St., Pittsburgh, PA 15201)
COVID-19: In accordance with current CDC guidance – we are recommending all visitors wear a mask. Please note that the recommendation applies to teaching artists, resident artists, students and guests attending events taking place at CC.
Cancellations and Refunds: Workshop cancellations are decided three business days before the start date. If workshops must be cancelled due to insufficient enrollment, the entire class fee will be refunded through Eventbrite, or you may leave your workshop fee in your Contemporary Craft account for future workshops.
Refund Policy: Student refund requests must be made at least three business days before a class begins. There will be a $25 cancellation fee. No refunds will be given without three-business days notice. Processing of refunds takes approximately three weeks.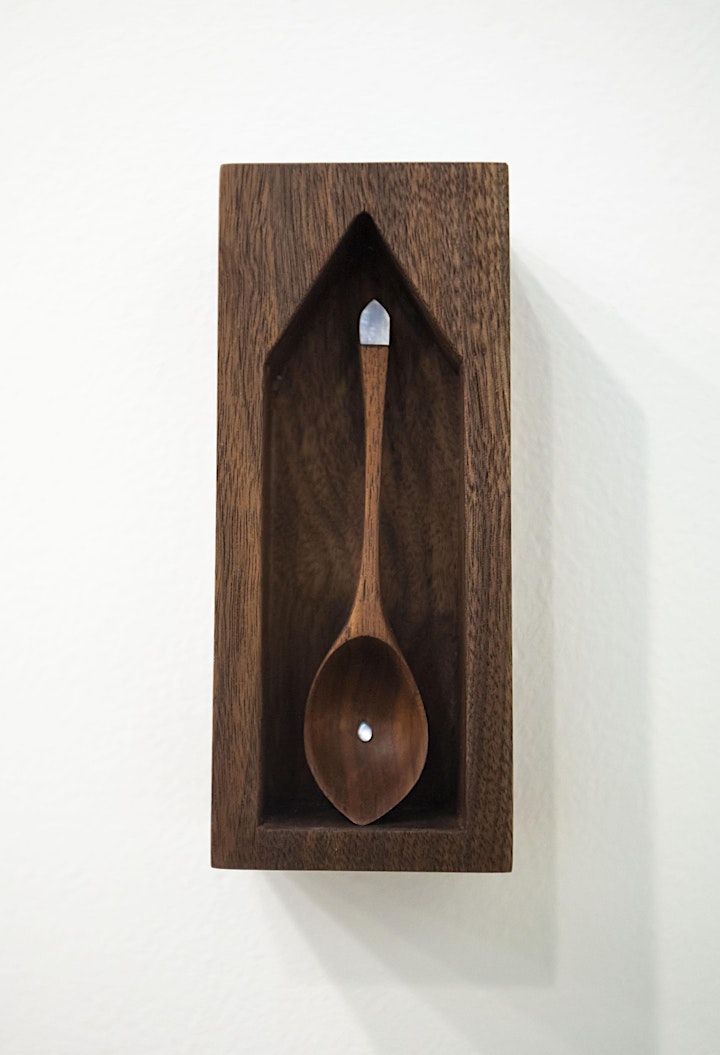 About the Artist
N.E. Brown was born in Pittsburgh, PA and grew up in the greater Pittsburgh area. Brown pursued a Bachelor of Fine Arts in painting and drawing at Tyler School of Art: Temple University, then later pursued a Master of Fine Art in painting and drawing at the University of Iowa. Currently, Brown's work uses mixed media including painting, drawing, pyrography (burning on wood), and woodworking to map the intersections between personal memory, family dynamics, national history, and racial identity. Brown's work has been shown nationally, including the Portland Art Museum, The African American Museum of Philadelphia as well as Carnegie Museum of Art.