Make a Modern Kids' Art Heirloom with Kirsten Ervin
June 11 @ 10:00 am

-

June 18 @ 1:00 pm
Transform a favorite piece of kid's artwork into a custom punch rug that can hang on the wall!
2-Part Workshop
Date: Saturdays, June 11 & 18
Time: 10am-1pm each day
Description: Students will transform a favorite piece of kid's artwork into a custom punch rug that can hang on the wall. Transferring a child's simple drawing or painting onto background fabric, students will use yarn and punch rug embroidery to create a one of a kind family memento.
Students will leave with a one of a kind heirloom, a custom rug of a favorite drawing or painting by a child that can be hung on the wall.
Tuition: $95 + $20 materials fee
Materials: Students will need to bring an image of a child's artwork that measures 9″ x 9″, and is relatively simple (i.e. big, bold shapes, not a lot of tiny details). All other materials will be provided.
Location: Contemporary Craft
Cancellations and Refunds: Workshop cancellations are decided three business days before the start date. If workshops must be cancelled due to insufficient enrollment, the entire class fee will be refunded through Eventbrite, or you may leave your workshop fee in your Contemporary Craft account for future workshops.
Refund Policy: Student refund requests must be made at least three business days before a class begins. There will be a $25 cancellation fee. No refunds will be given without three-business days notice. Processing of refunds takes approximately three weeks.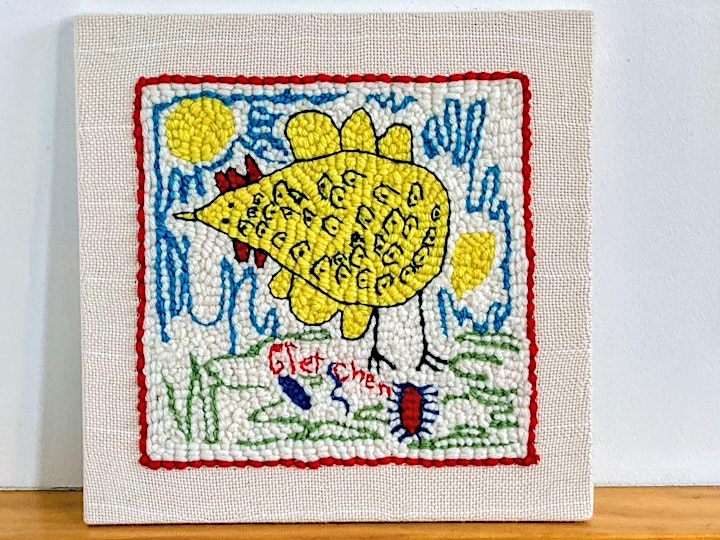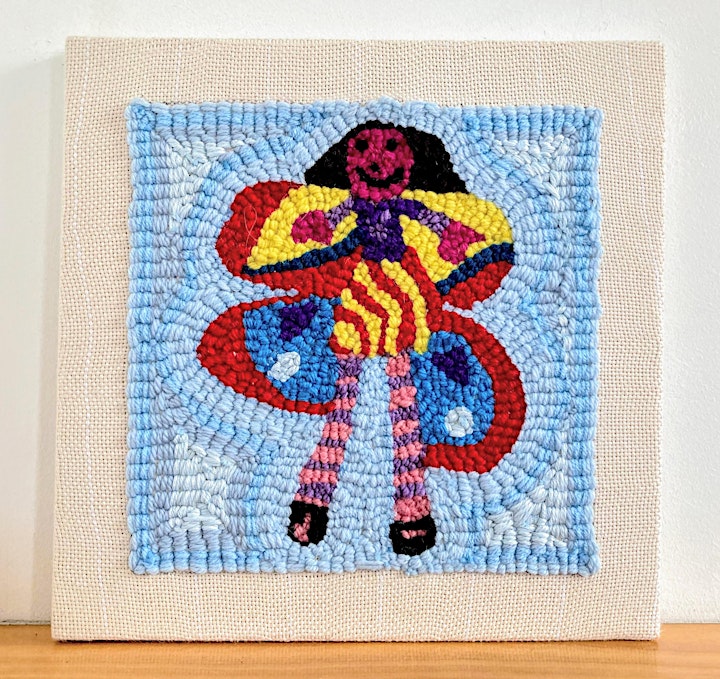 About the Artist
Kirsten Ervin is a modern day folk artist focused on building community and promoting joy. Through illustration and fiber art projects, she seeks to make art that is meaningful to everyday people. Kirsten created collaborative community tapestries through artist residencies at the Carrick Library/Project Art and The Children's Museum of Pittsburgh. Drawing portraits of strangers is another major theme in Kirsten's work, including large scale portrait projects at The Kelly Strayhorn Theater and the Pittsburgh Airport. Kirsten is a member of the Associated Artists of PIttsburgh, Fiber Arts Guild of Pittsburgh and Group A. She was a founding member of Handmade Arcade and a co-founder of Creative Citizens Studio.