Intro to Making Yarn on a Drop Spindle with Samantha Adioetomo
May 16 @ 6:00 pm

-

May 30 @ 9:00 pm
Learn the basics of spinning wool on a drop spindle.
3-Part Series Workshop
Date: Tuesdays, May 16, 23, & 30
Time: 6pm-9pm
Description:
Session 1: Students will learn the basics of drafting wool and spinning a single on the top-whorl drop spindle. Concepts and terms: Spindle, whorl, leader, twist, pre-drafting, drafting/drafting zone, spin direction, parks-and-draft method, fibers joins, winding, cop, over/under-spun, ply-back test, staple length.
Homework: Continue spinning as much as possible
Session II: Review of previous concepts, with additional practice as needed. Students will then learn the basics of plying a single ply into a two-ply yarn using a plying bracelet. Concepts and terms: Plying bracelet, yarn plies, drop spindling method.
Homework: Finish plying
Session III: Review of previous concepts. Students will then learn how to turn the cop of plied yarn into a hank, then into a skein. Students will learn how to determine the weight of their yarn as well as its length. Students will learn finishing techniques and consider how to integrate handspun yarn into their creative projects. Concepts: Hank, skein, thwacking and snapping, bloom.
Time permitting, during Session III: Students can try handling and spinning different fiber types: rose fiber, hemp, banana fiber, Egyptian cotton, Cheviot, Manx Loaghtan, Bluefaced Leicester, Teeswater, angora, baby camel, baby alpaca, baby llama, cultivated silk, and cashmere. Students can see and interact with a bottom-whorl spindle, Turkish spindle, and electric & manual treadle spinning wheels.
Tuition: $140 + $30 materials fee
Materials: Students should bring a tote to keep their projects in and a notebook and pen/pencil for personal note taking. All other materials will be provided
Location: Contemporary Craft (5645 Butler St., Pittsburgh, PA 15201)
Cancellations and Refunds: Workshop cancellations are decided three business days before the start date. If workshops must be cancelled due to insufficient enrollment, the entire class fee will be refunded through Eventbrite, or you may leave your workshop fee in your Contemporary Craft account for future workshops.
Refund Policy: Student refund requests must be made at least three business days before a class begins. There will be a $25 cancellation fee. No refunds will be given without three-business days notice. Processing of refunds takes approximately three weeks.
If you require accessibility accommodations, please let us know by calling 412.261.7003 and we are happy to assist you.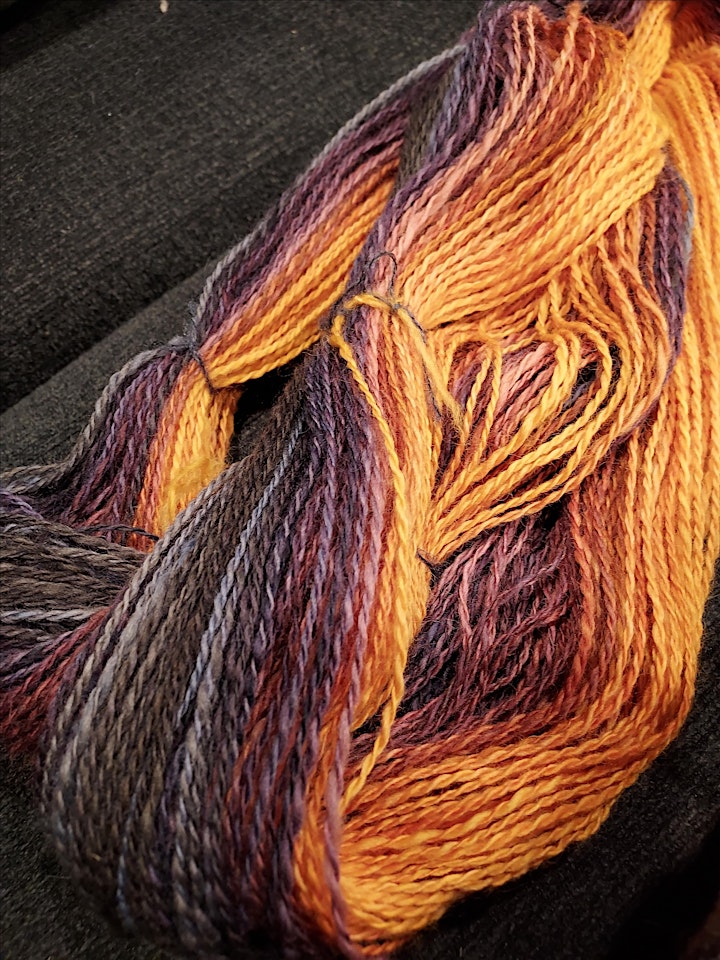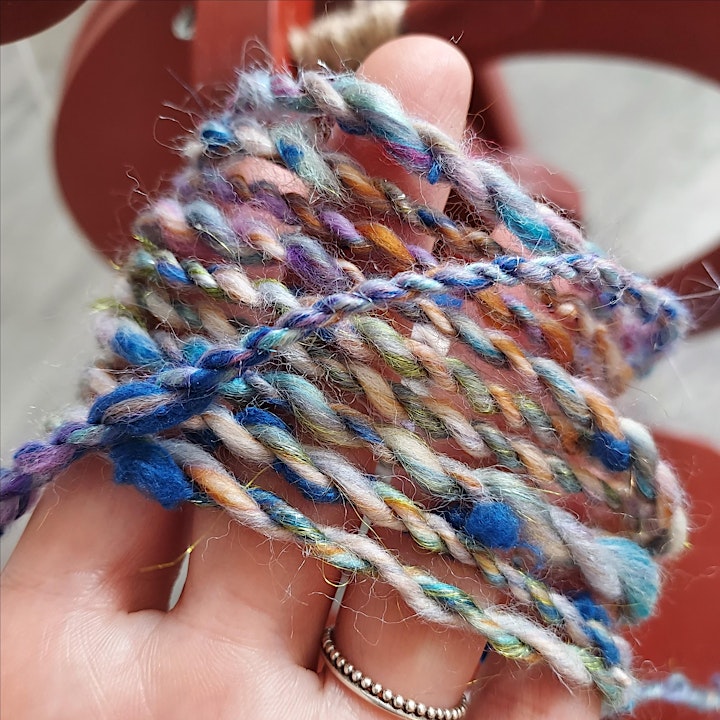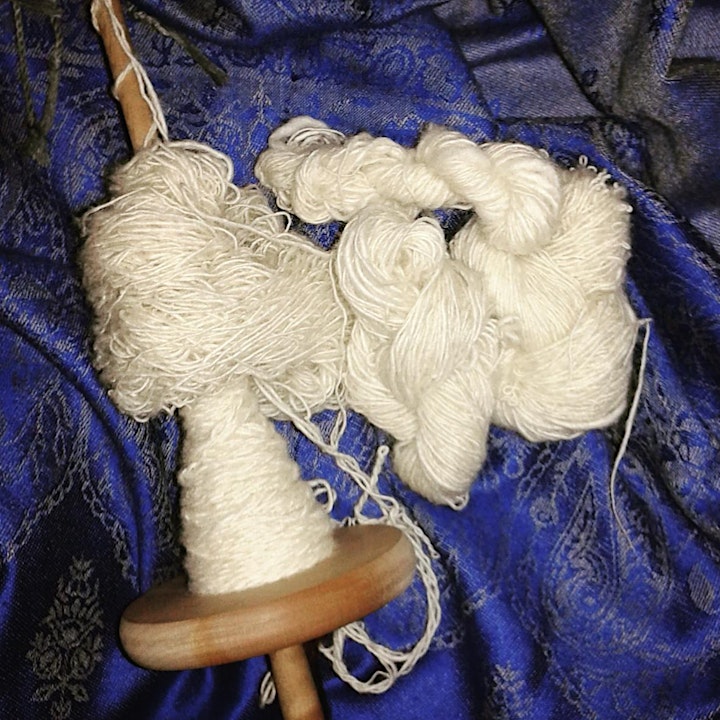 About the Artist
Samantha Adioetomo is a knitter, spinner, dyer, and weaver who grew up surrounded by crafters. Her grandmother, Ilene Raycraft, taught her to knit from age seven, and her mother, Kelly Fifield, is a sewist, quilter, singer, and stained-glass artist. Her grandfather, Ray Raycraft, was a stained-glass artist and musician. Sam learned to make yarn on a drop spindle in 2003 at a local yarn shop in Bloomington, Indiana, where she attended university. During the pandemic, she purchased a spinning wheel and picked up spinning techniques from Jillian Eve's extensive online resources. With and ever-growing stash and a very slow knitting pace, Sam then took up weaving to use up her handspun yarn. In her professional life, Sam works as a writer and, before moving to Pittsburgh, spent most of her career in Indonesia. She lives on the North Side with her husband and their three cats, in a cozy house next door to her sister.