Immersion in Madder Root: Ancient Red Dye with Leah Patgorski
September 24, 2022 @ 10:00 am

-

1:00 pm
Get to know madder root while we dye t-shirts and silk scarves.
3-Hour Workshop
Date: Saturday, September 24, 2022
Time: 10am-1pm
Description: In this dyeing workshop, layered with history, we will get to know madder root while we dye t-shirts and silk scarves. During initial fiber preparations we will look at samples and images to gain understanding of the plant and its story. We will make two different dye baths with madder root to observe how this plant can generate a range of warm colors. Then, we will watch the fabrics transform before our eyes.
Tuition: $55 + $25 materials fee
Materials: Students should bring a 100% cotton t-shirt, washed, but it does not have to be new. All other materials will be provided.
Location: Contemporary Craft (5645 Butler St., Pittsburgh, PA 15201)
COVID-19: In accordance with current CDC guidance – we are recommending all visitors wear a mask. Please note that the recommendation applies to teaching artists, resident artists, students and guests attending events taking place at CC.
Cancellations and Refunds: Workshop cancellations are decided three business days before the start date. If workshops must be cancelled due to insufficient enrollment, the entire class fee will be refunded through Eventbrite, or you may leave your workshop fee in your Contemporary Craft account for future workshops.
Refund Policy: Student refund requests must be made at least three business days before a class begins. There will be a $25 cancellation fee. No refunds will be given without three-business days notice. Processing of refunds takes approximately three weeks.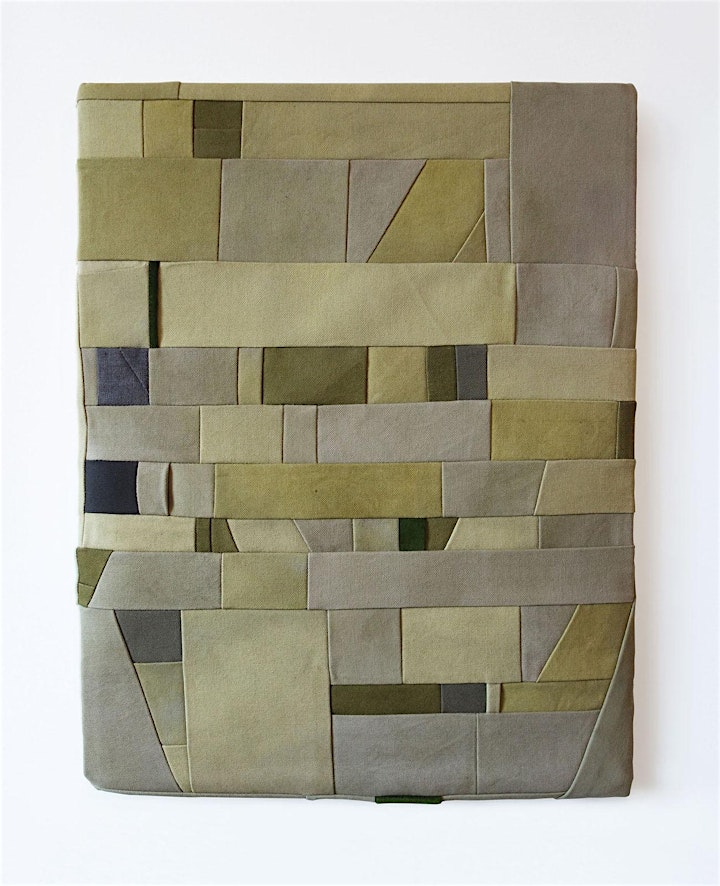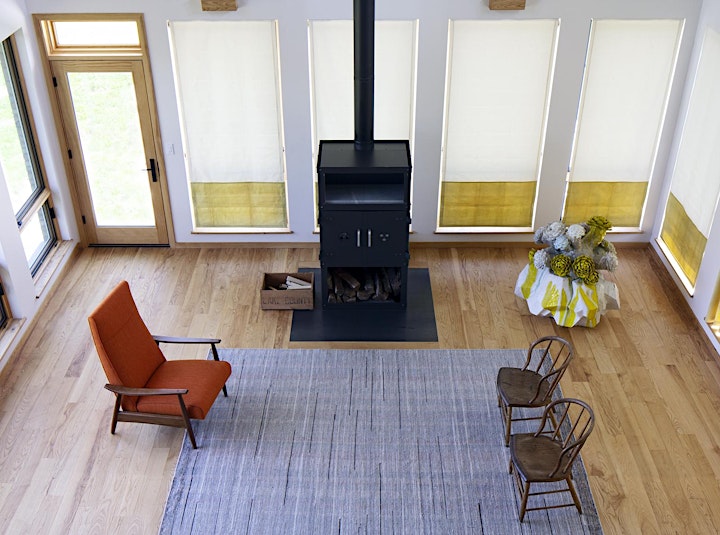 About the Artist
Leah Patgorski is a Pittsburgh-based artist who was born in Virginia Beach, VA. She earned a degree in Architecture at the University of Virginia followed by an MFA at the School of the Art Institute of Chicago. Her studio practice includes sculptures, partitions, and painting-like objects made of textiles. She has been commissioned to make a number of large-scale pieces including a canvas rowboat and a tea tent. Leah's work process moves back and forth between rule-following and improv, color experiments and found hues. In the process of a highly tactile practice she finds time to reflect on the intangible miracles and disappointments of existence including growth, intimacy, loss, and memory.
Leah's individual work has been exhibited nationally and internationally with venues including Westmoreland Museum of American Art in Greensburg, PA; Assemble in Pittsburgh, PA; Strohl Arts Center in Chatauqua, NY; and ADDS DONNA in Chicago, IL. Collaboration with other artists and designers also plays an essential role in her practice.