Hip Hex Hoops with Kirsten Ervin
November 19, 2022 @ 10:00 am

-

1:00 pm
Inspired by Pennsylvania Dutch folk art, students will create original Hex Sign designs using punch needle embroidery.
3-Hour Workshop
Date: Saturday, November 19, 2022
Time: 10am-1pm
Description: Inspired by Pennsylvania Dutch folk art, students will create original Hex Sign designs using punch needle embroidery. Participants will learn about the history of Hex Signs and become familiar with the design elements in this type of folk art. Next, students will design original hex signs using stencils and a wide color spectrum of rug yarn. Participants will learn the fundamentals of punch needle embroidery, gaining the skills necessary to begin executing the design.
Tuition: $55 + $25 materials fee
Materials: Each student will receive a kit to keep that includes:
A 12 x 12 " Morgan "no slip" embroidery hoop
A 14 x 14 " piece of Monk's Cloth with sewn border
4 – Ply wool rug yarn in a variety of colors
Stencils of symbols and shapes in Penn. Dutch folk art
Sharpee Marker
Pencil
Drawing Paper
Scissors
Resource List
History of Hex Signs and Pennsylvania Dutch Folk Art
Symbols of Pennsylvania Dutch folk art
Students may also choose to purchase the Oxford Punch tool used for punch needle embroidery for and additional $15.
Location: Contemporary Craft – 5645 Butler St., Pittsburgh, PA 15201
Cancellations and Refunds: Workshop cancellations are decided three business days before the start date. If workshops must be cancelled due to insufficient enrollment, the entire class fee will be refunded through Eventbrite, or you may leave your workshop fee in your Contemporary Craft account for future workshops.
Refund Policy: Student refund requests must be made at least three business days before a class begins. There will be a $25 cancellation fee. No refunds will be given without three-business days notice. Processing of refunds takes approximately three weeks.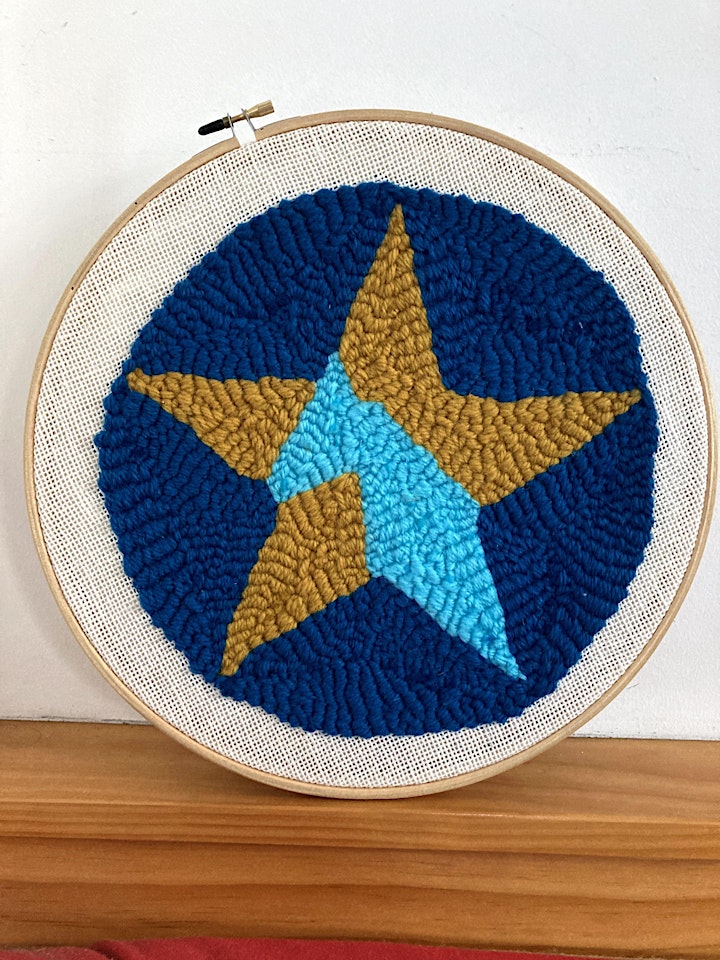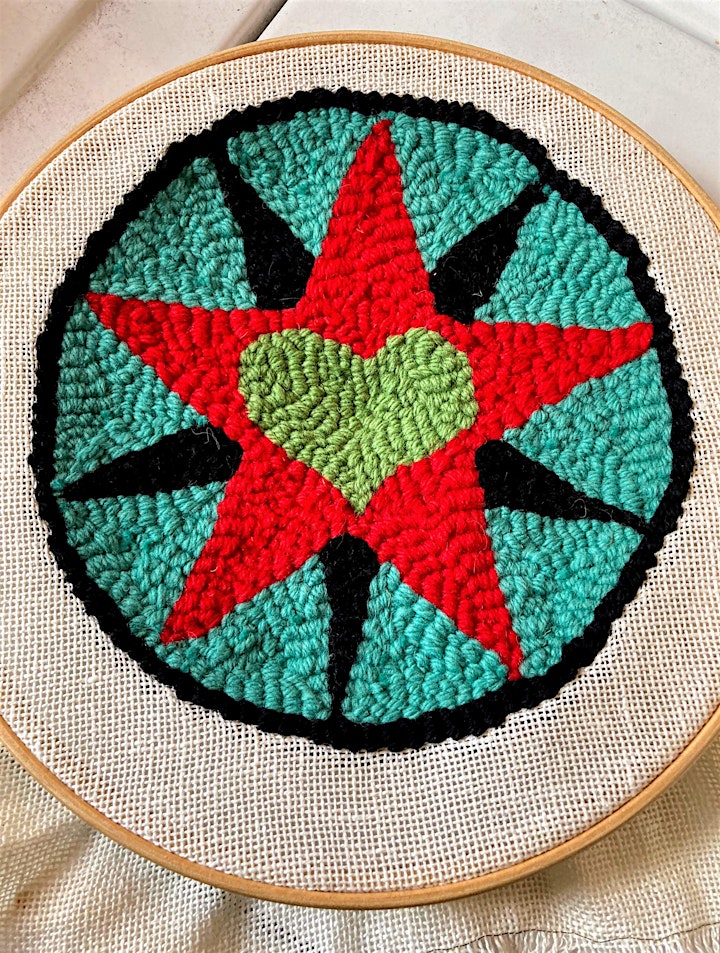 About the Artist
Kirsten Ervin is a modern day folk artist focused on building community and promoting joy. Through illustration and fiber art projects, she seeks to make art that is meaningful to everyday people. Kirsten recently created collaborative community tapestries through artist residencies at the Carrick Library/Project Art and The Children's Museum of Pittsburgh. Drawing portraits of strangers is another major theme in Kirsten's work, including large scale portrait projects at The Kelly Strayhorn Theater and the Pittsburgh Airport. Kirsten coordinates The Pittsburgh Women in the Arts Meetup Series in partnership with the Greater Pittsburgh Arts Council. She is a member of the Fiber Arts Guild of Pittsburgh and Group A.