Hidden Magic with Featured Instructor Jeff Dever
June 27 @ 10:00 am

-

June 29 @ 5:00 pm
Part of POP – PERSPECTIVES ON POLYMER!
Part of POP – PERSPECTIVES ON POLYMER!
3-Day Workshop
Date: Monday, June 27-Wednesday, June 29
Time: 10am-5pm each day
Description: Using a variety of Jeff's signature techniques, this class will focus on how to create sculptural necklaces with hidden magnetic clasps. We will explore a range sculptural forms uniquely adapted for use in necklaces. With simple techniques, we will create small pieces of your own design, and through fabrication, sculpting, clay layering and multi-cycle curing build small reinforced armature pieces incorporating custom fitted magnets. Surface ornamentation and finishing techniques will be discussed as time allows. This is a technique workshop, not a project specific class, therefore all students need a basic working knowledge of polymer clay.
Materials: Students should bring the following:
Basic polymer clay tool kit which includes; a smooth work surface, a pasta machine & table clamp no motors, tissue blade (bring a new sharp blade and an older dull one if you have one), and your favorite clay working tools.
A limited selection of Premo clay may be provided.However due to production and supply chain issues as a result of COVID you should bring a supply of your own various colored clays. (I use Premo, but most other brands will work)
Face/dust mask for protection and dry sanding
Notebook/sketch pad
Tracing pad
Pencils (one soft and one hard pencil)
3M white paper tape or masking tape
#11 X-acto knife and replacement blades
Various sculpting tools (whatever you have including small wood square tip ceramic tool for backfilling)
Various size needle tools (whatever you have)
Various wet/dry sandpaper in 60,100, 150, 220, 400 grit (bring a selection, not all grits)
0000 super fine steel wool
Baby wipes
Small water container for wet sanding
Armor All (auto protectant spray as mold release agent)
Liquid polymer
Ruler/straight edge
plastic coated Jumbo paper clips ( any colors will do)
needle-nose pliers w/wire cutter (to cut harder wire)
#10 or #12 crochet hook (very small – for glue application)
spool of white thread (I use two weights a very thin, and a thicker thread)
flush wire cutter (for beading wire)
pin vise with small bits (I use #61-80 and 1/32" – 1/8" bit sets with a pin vise)
eye protection
cutting surface (or use back of pad)
flexible beading wire (various colors and finishes) or cord or cable of your preference for stringing pendants if you'd like to complete a pendant necklace.
OPTIONAL: Colored beading wire, small drafting angle, nylon jaw pliers, thin flexible small palette knife, old soft toothbrush, speedball linoleum cutting knife with fine v-gouge tips, circle cutters
SUPPLIERS
Polymer clay, tools, AMACO Fun wire, plastic-coated copper wire, stringing materials, findings, finished cables – polymerclayexpress.com
Tools – micromark.com
#15 Beading needle, stringing materials, findings, finished necklace cables – firemountaingems.com
Finished cables, cordage, findings, tools – riogrande.com
Anodized niobium cables – Chris's Cables – chriscables.com
Tuition: $500
Want to combine this 3-day workshop with a 2-day workshop on Saturday and Sunday of Polymer week and receive a discount? Click on the green "Register" button above to see all of your options and read more about POP below.
Location: Contemporary Craft (5645 Butler St., Pittsburgh, PA 15201)
COVID-19: In accordance with current CDC guidance – we are recommending all visitors wear a mask. Please note that the recommendation applies to teaching artists, resident artists, students and guests attending events taking place at CC.
Cancellations and Refunds: Workshop cancellations are decided three business days before the start date. If workshops must be cancelled due to insufficient enrollment, the entire class fee will be refunded by check, to your credit card, or Contemporary Craft account for future workshops.
Refund Policy: Student refund requests must be made at least three business days before a class begins. There will be a $25 cancellation fee. No refunds will be given without three-business days notice. Processing of refunds takes approximately three weeks.
If you require accessibility accommodations, please let us know by calling 412.261.7003 and we are happy to assist you.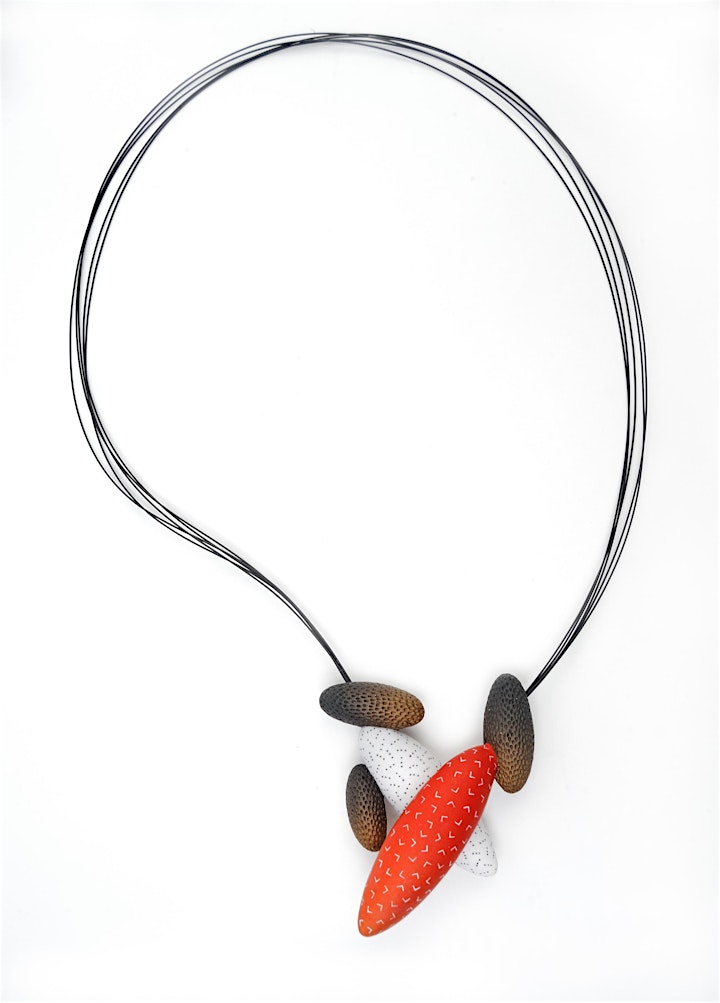 About the Artist
Jeffrey Lloyd Dever holds a BS degree in Fine Art from Atlantic Union College. He was founding partner and creative director of Dever Designs, a graphic design studio in Silver Spring Maryland. He served on the contract/adjunct faculty of Maryland Institute College of Art in Baltimore, Maryland for 20 years, where he taught illustration and graphic design. In the mid-nineties he started exploring polymer clay, initially as 3D illustration. Sought after as an instructor, he has taught classes across North America and Europe. He enjoys sharing his pioneering techniques with others as often as his schedule allows. Mr. Dever's polymer clay vessels, jewelry and sculptural objects have been widely published, and shown in numerous exhibitions, with works represented in numerous private collections, galleries and museums.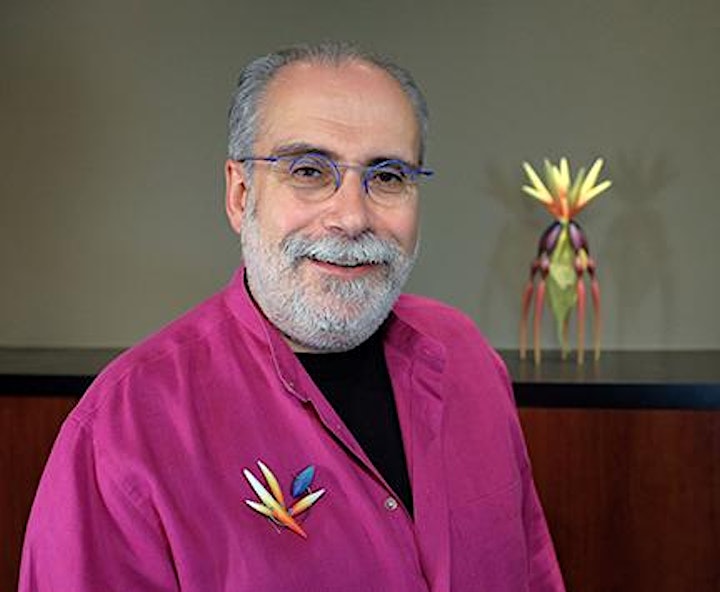 POP – Perspectives on Polymer: This workshop is part of Contemporary Craft's POP event. If you would like to combine this 3-day workshop with a 2-day workshop on Saturday and Sunday of POP, there is a discount! You will see all of your registration options when you click the green "Register" button above. Here are the 2-day workshop options:
Shibori: From Textile to Polymer Clay with Debbie Jackson
Urban Spirit with Jane Pelliccotto
All workshop registrations include access to all of POP's virtual content. All virtual programming will be streamed in Contemporary Craft's Studios in the evening so you can stay and watch with your fellow workshop attendees. Here are the virtual programs for your review:
??? with Joseph Barbaccia
??? with The Gathering
??? with Loretta Lam
All students and the general public are invited to attend our POP Opening Celebration on Saturday, June 25, from 6pm-8pm at Contemporary Craft. Read more about POP here.