Essential Kitchen Handbrooms with Tia Tumminello of Husk Brooms
January 6, 2024 @ 10:00 am

-

1:00 pm
Students will learn how to make a woven round whisk and pott scrubber in this 3 hour workshop led by Tia Tumminello of Husk Brooms.
3-Hour Workshop
Date: Saturday, January 6, 2024
Time: 10am-1pm
Description: Students will learn how to make a woven round whisk and pott scrubber in this 3 hour workshop led by Tia Tumminello of Husk Brooms. Students will learn traditional broom making methods, including weaving a stalk handle and will work directly with the entire broom corn plant. These two essential tools help upkeep multiple kitchen areas and beyond.
The round woven whisk can be used to clean a coffee bar, table, or counter top. Multi-use ideas could be used in a planting shed, art studio, or pet cleaning area. The pot scrubber can be used to clean cast iron pans, and stovetops. Multi-use ideas could be cleaning boots, tires, grime, etc.
Student will learn how to wrap a foot spindle, work with cord tension, cut broom corn stalks, weave a decorative handle and traiditional finishing techniques to seure a lasting tool. Students will have their choice of cord color.
Broommaking requires dexterity in both hands and feet. Please take this into consideration when registering. Students will have to feel confident using a box cutter, bread knife, and scissors.
For attire: Denim or rugged pants are suggested and weaving the handle does emit moisture, so your clothing could potentially get wet! A tight gripping glove is recommended (not required) for your dominant hand to help weave with ease.
Tuition: $55 + $20 materials fee
Materials: All materials will be provided.
Location: Contemporary Craft (5645 Butler St., Pittsburgh, PA 15201)
Cancellations and Refunds: Workshop cancellations are decided three business days before the start date. If workshops must be cancelled due to insufficient enrollment, the entire class fee will be refunded by check, to your credit card, or Contemporary Craft account for future workshops.
Refund Policy: Student refund requests must be made at least three business days before a class begins. There will be a $25 cancellation fee. No refunds will be given without three-business days notice. Processing of refunds takes approximately three weeks.
If you require accessibility accommodations, please let us know by calling 412.261.7003 and we are happy to assist you.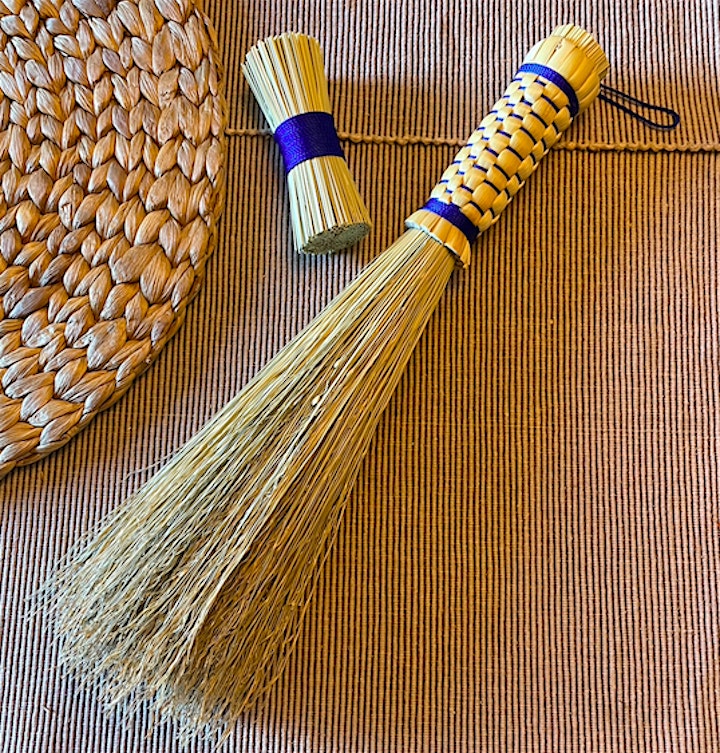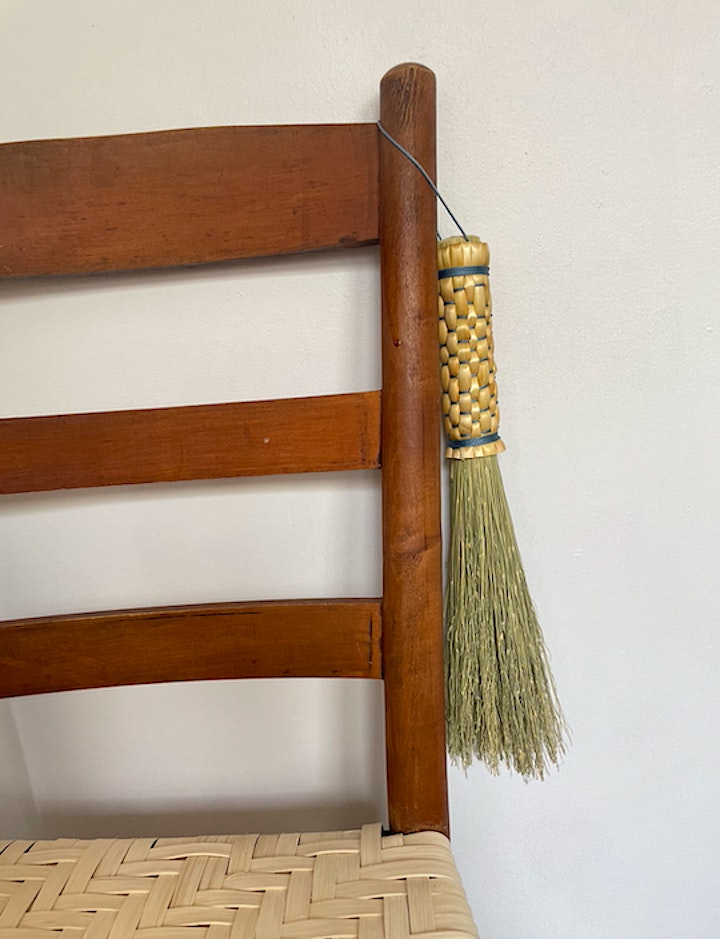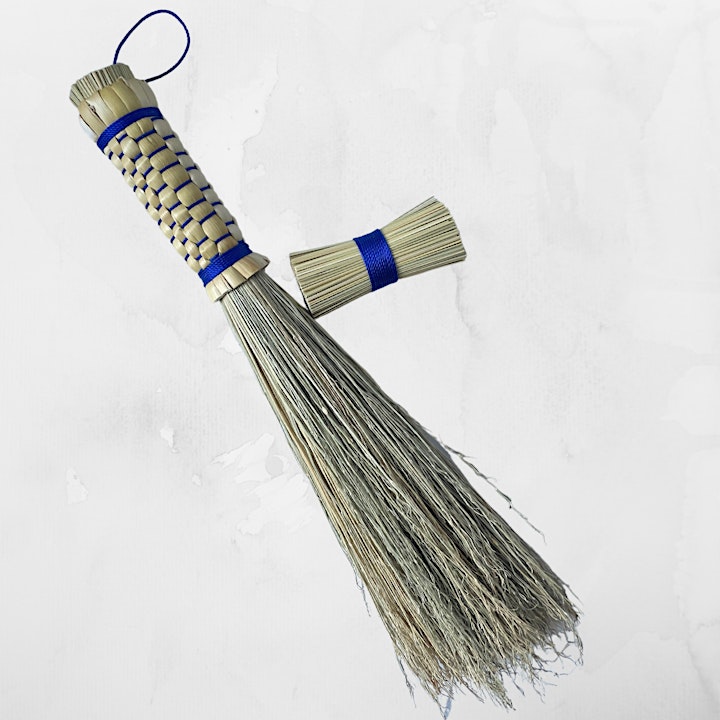 About the Artist
Tia Tumminello is the founder of Husk Brooms. Husk Brooms offers handcrafted brooms and brushes for home, studios, and sacred spaces. Made with intention, these functional tools enchant cleaning routines and make mundane tasks sacred. When not in use, they add charm to spaces and showcase the acceptance of natural material within the home. Husk brooms are made the traditional way without any machinery in Pittsburgh, PA.