Block Carving and Pattern Printing on Fabric with Jeanne Brady
May 20, 2022 @ 5:00 pm

-

May 22, 2022 @ 5:00 pm
Join visiting artist Jeanne Brady for a weekend of creating your own textiles.
2.5 Day Visiting Artist Workshop
Dates and Times:
Friday, May 20 – 5pm-8pm
Saturday, May 21 – 10am-5pm
Sunday, May 22 – 10am-5pm
Description: Discover fun, creative ways to print dynamic patterns on fabric by carving soft rubber blocks using simple carving tools and permanent water-based pigments with infinite color mixing options. Explore pattern variations and color overlays on fabrics and bandanas. Bring home your hand-carved blocks and printing skills for continued use.
No experience necessary: Beginner-intermediate levels
Tuition: $290
Materials: Students should bring the following materials:
Speedball linoleum carving tool set (available at Dick Blick, Lino Set No. 1, item #40203-1009)
3-4 MOO Carve blocks: 2.5″ x 2.5″ x 3/4″ thick (Make sure the blocks are 3/4″ thick!!). Available from Blick Art Materials #40426-1002
Simple designs, ideas, colors, shapes students want to work from
Small sketch book or several sheets of drawing paper
2B or 4B pencil & eraser
Sharpie markers: ultra-fine and fine
1-2 sheets of tracing paper (9″ x 12″ or smaller is fine)
Cafeteria style tray or cookie baking sheet, approximately 12″ x 16″ to place stamping pads and inks on
4, 8oz. lidded containers to store your mixed pigments (Solo brand or deli containers work well)
100% cotton fabric with smooth texture to print on – 1 to 3 yards (undyed, plain cotton muslin – bleached or unbleached is OK, sheeting, cotton broadcloth, cotton lawn). *Store bought fabric should be washed and dried prior to class to remove starch/sizing. Ironing not necessary. AVOID highly textured fabrics
Gloves: 1 pair of rubber dishwashing type or a box of latex disposable gloves
Sharp scissors
Comfortable shoes
Work clothes or apron (pigments stain clothes)
Location: Contemporary Craft (5645 Butler St., Pittsburgh, PA 15201)
COVID-19: In accordance with current CDC guidance – we are recommending all visitors wear a mask. Please note that the recommendation applies to teaching artists, resident artists, students and guests attending events taking place at CC.
Visiting Artist Cancellations and Refunds: Workshop cancellations are decided one week before the start date. If workshops must be cancelled due to insufficient enrollment, the entire class fee will be refunded through Eventbrite, or you may leave your workshop fee in your Contemporary Craft account for future workshops.
Visiting Artist Refund Policy: Student refund requests must be made at 2 weeks before a class begins. There will be a $50 cancellation fee. No refunds will be given without 2 weeks notice.
If you require accessibility accommodations, please let us know by calling 412.261.7003 and we are happy to assist you.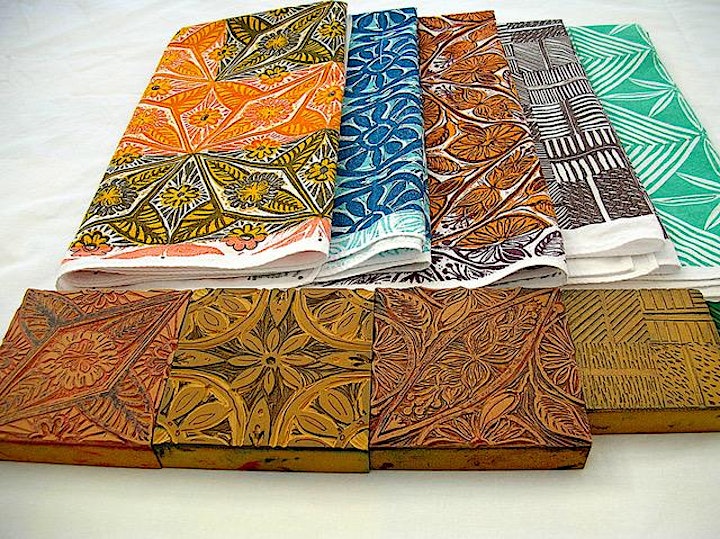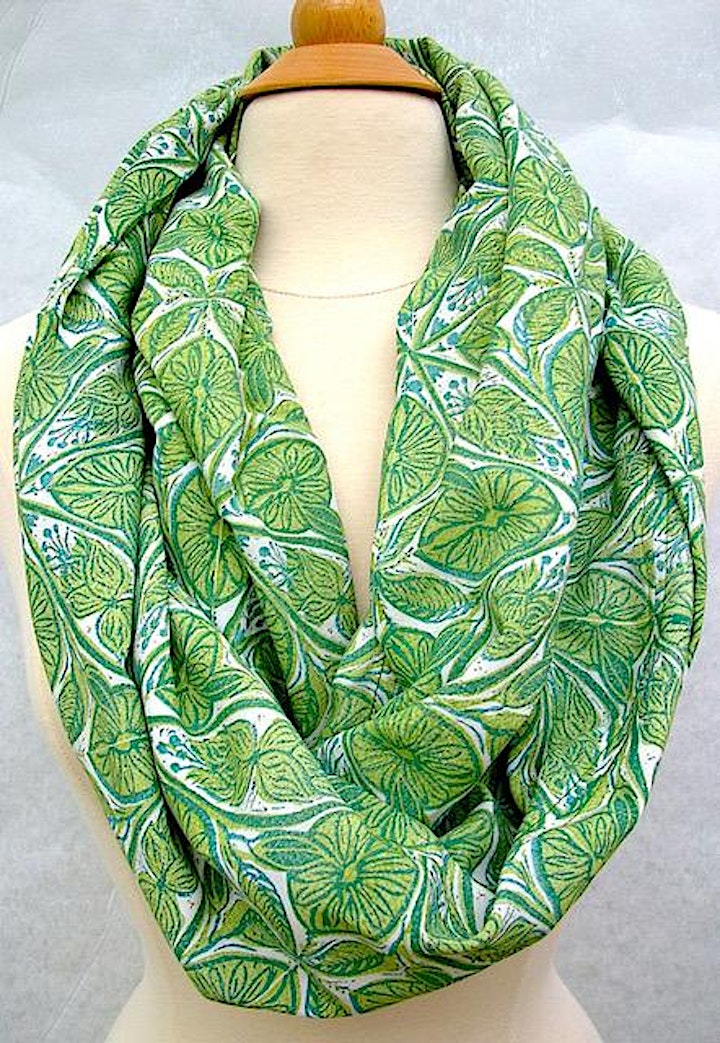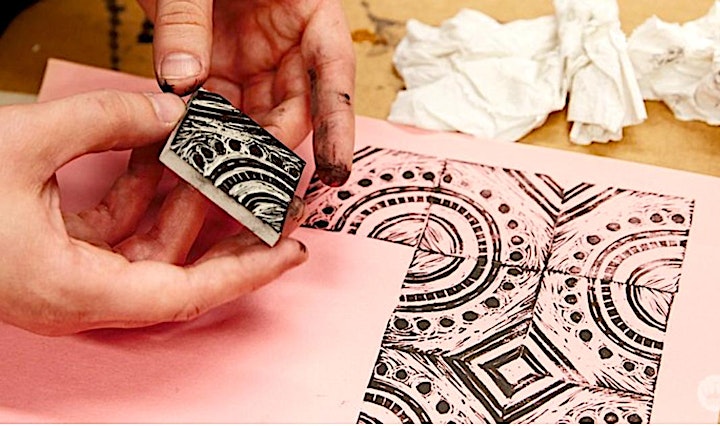 About the Artist
Jeanne holds a BFA in Drawing & Printmaking, and an MFA in Surface & Textile Design from East Carolina University. She is Professor Emerita of Fibers from Tennessee Tech University& Appalachian Center for Craft. Hired to rebuild the Fibers Program, Jeanne headed the program for 19 years. Jeanne continues to teach screen and block printing workshops across the country, most recently at Peter's Valley School of Craft, Arrowmont School of Arts & Crafts, and John C. Campbell Folk School. Screen printing, mono & block printing, and drawing are Jeanne's loves and areas of expertise. Jeanne's artwork ranges from small & large format wall hangings to uniquely designed wearables and textile goods created using professional quality, non-toxic, color & wash-fast textile colorants. Her work has won numerous awards in juried exhibitions and has work in collections across the country and in Germany.