Artist Talk: Craftivism -Art as a Tool of Activism with Badass Cross Stitch
June 17, 2022 @ 6:30 pm

-

7:30 pm
Learn how craft can be an astoundingly powerful compliment to social change.
FREE Artist Talk
Date: Friday, June 17
Time: 6:30pm-7:30pm
The social change ecosystem is vast and wide and when those contributions and efforts align and compliment each other, change happens at a much faster pace. Craft can be an astoundingly powerful compliment to social change particularly when it's in support of and in collaboration with other activism tactics.
My work is driven by one question: How will this bring people together, connect them to each others, help them self-reflect, learn, unlearn, and ultimately take action on the things that matter to them?
I will share a handful of examples of my work, the outcomes, and things I learned through these experiences about the power of craft in creating positive social change.
Workshops: Want to take a workshop with Shannon to learn embroidery skills or more about Craftivism? You're in luck! Shannon will be teaching three workshops over the next two days. Read more…
Exploring Craftivism – Coming soon
Tuition: FREE
Location: Contemporary Craft (5645 Butler St., Pittsburgh, PA 15201)
COVID-19: In accordance with current CDC guidance – we are recommending all visitors wear a mask. Please note that the recommendation applies to teaching artists, resident artists, students and guests attending events taking place at CC.
If you require accessibility accommodations, please let us know by calling 412.261.7003 and we are happy to assist you.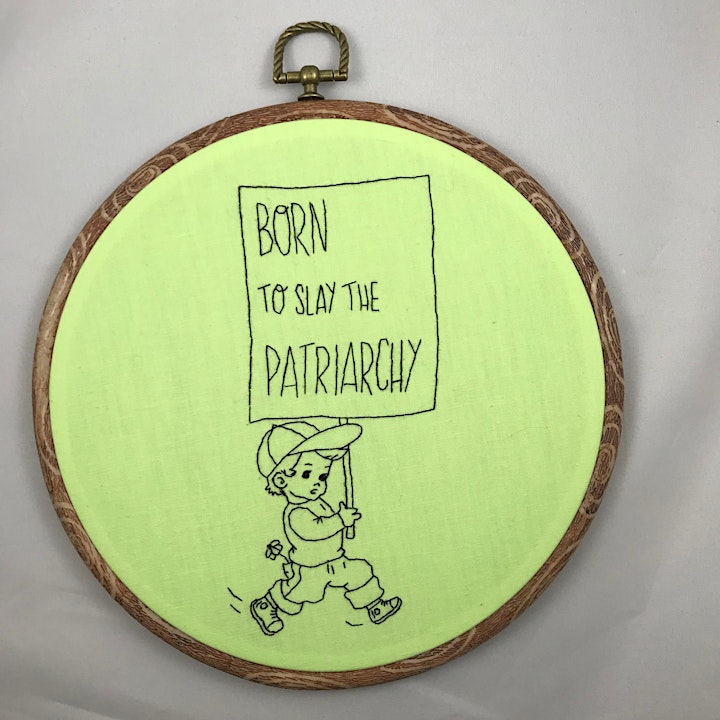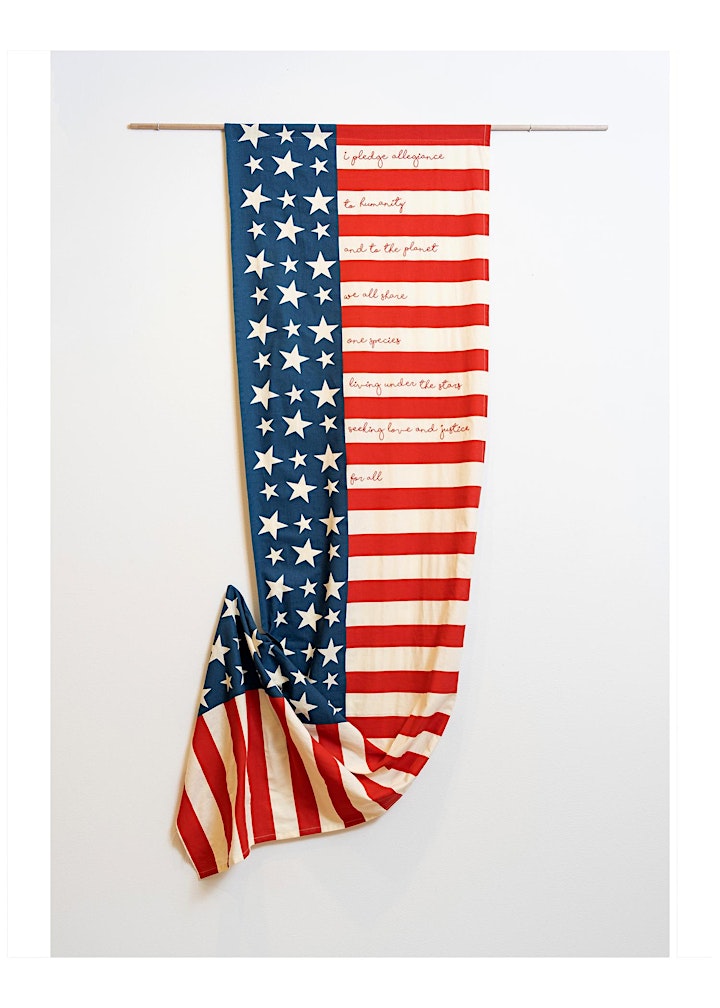 About the Artist
Shannon Downey, aka Badass Cross Stitch, is an artist, activist, craftivist, community builder, and general instigator. She blends her politics, activism, and art into projects that are designed to inspire others to take action, think, discuss, engage with democracy and their community, and find some digital/analog balance. She uses are as a vehicle for positive change through creative interventions whether that be through open-source street art campaigns or global craftivism projects.
She is the instigator behind #RitasQuilt, #MakeDontBreak, #YearOfStitch and @BadassHerstory. She is on a quest to teach 1 million people to embroider and invite society to rethink how we categorize, and value craft and art. Shannon sold everything she owned and moved into an RV in June 2020 to bring art, activism, and community to the country that she still believes in.
She teaches at Columbia College and DePaul University and is founder of Seriously Badass Women.
Instagram: @BadassCrossStitch
Twitter: @ShannonDowney